Innovative Biomedical Engineering Ltd. operates in the field of radiation safety in medical radiography. It provides design and certification of radiation shielding along with testing and certification of x-ray equipment used in medicine, dentistry, veterinary, chiropractic, and research.
Innovative Biomedical Engineering Ltd. is certified in British Columbia, Canada by Radiation Protection Services (a branch of British Columbia Center for Disease Control) to provide x-ray shielding assessments and design and is setting the standard for radiation protection. Innovative Biomedical Engineering Ltd. works with Radiation Protection Services and Worksafe BC to determine the safety and performance levels of radiographic facilities in the province of British Columbia.
Launched in 2001, Innovative Biomedical Engineering Ltd. operates under the direction of Daniel Hanson, P. Eng. Mr. Hanson received his Engineering Physics degree from the University of British Columbia in 1972 and has spent more than three decades working in the field of Biomedical Engineering specializing in medical radiation.
Services include the design of quality assurance and maintenance programs for the use and application of medical equipment. In addition, site training is provided for those seeking practical hands-on knowledge of radiation testing, data analysis, digital imaging, visualization and general dosimetry. For a complete list of services click here.

Industry Organizations we work with:
Innovative Biomedical Engineering Inc. works with and/or is recognized by a number of industry organizations.


 British Columbia College of Dental Surgeons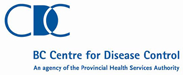 British Columbia Center for Disease Control and Radiation Protection Services

 B.C. College of Chiropractors and B.C. Chiropractic Association

  Association of Professional Engineers and Geoscientists of British Columbia
WorkSafeBC http://www.worksafebc.com/